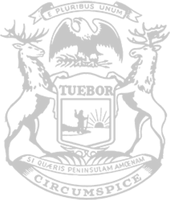 Rep. Bierlein offers common-sense framework for ADA issues
State Rep. Matthew Bierlein, of Vassar, has introduced legislation to protect people with disabilities as well as small business owners who have become burdened with costly and frivolous lawsuits.
House Bill 4498 encourages businesses to take proactive measures, if needed, to come into compliance with the Americans with Disabilities Act (ADA) and ensure their facilities are accessible for individuals with disabilities. It also provides clear timelines to come into compliance. Businesses would have 120 days to remedy a reported issue or show progress in efforts to address it. If the business fails to do so, an individual may then file a lawsuit.
The plan eliminates uncertainty and confusion while reducing the burden on the court system by ensuring lawsuits are filed only after a business has clearly failed to take appropriate action to address an alleged violation.
ADA enforcement has swung toward legal action instead of a system of inspections and corrections, creating an environment rife with lawsuits and actions that aren't in good faith.
"This is a practical middle ground and offers clarity within law," Bierlein said. "This plan understands and respects the legal importance of having sufficient accommodations for those with disabilities in places such as restaurants, hotels and stores. It also gives our job providers a chance to make changes to their establishments instead of immediately being sued over something they may not have even known wasn't ADA compliant."
The proposal aligns Michigan with several other states, including California, Ohio and Texas, that allow some sort of grace period for businesses to cure an alleged violation or show there is progress in curing it.
The bill will soon be formally read into the record.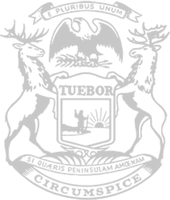 © 2009 - 2023 Michigan House Republicans. All Rights Reserved.
This site is protected by reCAPTCHA and the Google Privacy Policy and Terms of Service apply.