Rep. Bierlein announces March office hour meetings
State Rep. Matthew Bierlein, of Vassar, has announced upcoming office hours events for people in the 97th House District in portions of Bay, Genesee, Saginaw and Tuscola counties to meet with their state representative.
The office hours meetings will take place at the following times and locations on Monday, March 20:
• 10:30-11:30 a.m. at the Tuscola County Building, located at 125 W. Lincoln Street Suite 500 in Caro.
• 2-3 p.m. at the Vienna Township Office, located at 3400 W. Vienna Road in Clio.
"I look forward to speaking with people across the district and I invite anyone who is interested to attend," Bierlein said. "There are many issues being discussed in Lansing impacting our workers, families and communities that I am eager to talk with people about. There are also questions and concerns to be shared regarding local issues. These are great face-to-face opportunities to meet and talk – and it allows me to be the voice of our area in Lansing."
Anyone who is unable to attend the meetings can contact Bierlein's office by calling (517) 373-8962 or emailing [email protected].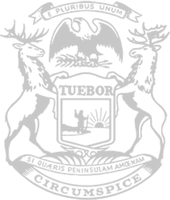 © 2009 - 2023 Michigan House Republicans. All Rights Reserved.
This site is protected by reCAPTCHA and the Google Privacy Policy and Terms of Service apply.