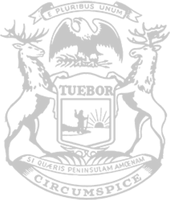 Rep. Bierlein: Advancing absent voter plan would send state's elections in dangerous direction
State Rep. Matthew Bierlein this week voted against a measure that disregards a vital election security measure that Michigan voters were led to believe would be adopted as part of the reforms in Proposal 2 of 2022.
Last November, Michigan voters adopted Proposal 2 and added language to the state Constitution that guarantees military and other overseas voters the right to have their vote counted if their ballot is postmarked on or before election day and received by the appropriate election official within six days of the election.
However, a partisan measure advancing through the Legislature would require Michigan election workers to count absentee ballots received within six days of an election, even if they have no postmark at all. Bierlein voted against the maneuver, saying it deceives the original intent of the ballot measure while watering down election integrity.
"Proposal 2 only allows the absent voter ballot to be counted if it has received a postmark. That's what people voted to approve and we should be respecting the will of voters," said Bierlein, of Vassar. "This bill disregards those voices, goes beyond Proposal 2 and expands elections laws to what Democrats think our elections process should look like.
"We are moving further away from secure elections by advancing proposals like these and that is why it does not have my support."
The Proposal 2 ballot measure spelled out clearly: "a postmark shall include any type of mark applied by the United States Postal Service or any delivery service to the return envelope, including but not limited to a bar code or any tracking marks, which indicates when a ballot was mailed."
Despite Bierlein's opposition, Senate Bill 259 was approved along a party-line vote in the House. The measure now advances to the governor for consideration as a state law.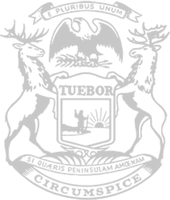 © 2009 - 2023 Michigan House Republicans. All Rights Reserved.
This site is protected by reCAPTCHA and the Google Privacy Policy and Terms of Service apply.