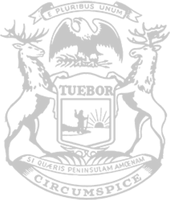 Rep. Bezotte's legislative update – May 25, 2023
I'm pleased to report that this week's legislative update is full of progress. Several of the measures I have touched on in past weeks are advancing through the Legislature.
On May 24, the House approved the bipartisan plan I co-sponsored to offer more support to sexual assault survivors and strengthen efforts to bring their abusers to justice. The legislation is part of an ongoing effort to improve the system in response to shortcomings uncovered by the investigation into assaults committed by Larry Nassar.
House Bills 4120-25 would:
Prohibit people in professional positions of authority from using their authority to prevent others from reporting criminal sexual conduct or child abuse.
Prohibit schools from expelling or suspending a student who reports being a victim of sexual assault.
Require the permanent loss of a medical license for anyone convicted of sexual misconduct under the pretext of medical treatment.
Provide sentencing guidelines for physicians intentionally failing to maintain medical records for certain invasive procedures.
Distribute training materials to mandatory reporters of suspected child abuse or neglect.
On May 23, the House approved the measure I detailed last week that would restore arbitration rights for sheriff's deputies who work as corrections officers in Michigan. My legislation, House Bill 4439, received overwhelming bipartisan support, passing with a 90-16 vote.
Both House Bill 4439 and House Bills 4120-25 now advance to the Senate for further consideration.
On May 17, the Senate's Veterans and Emergency Services Committee held a hearing on my plan to designate February 1 of each year as Blue Star Mothers Day in our state. Founded in Michigan, Blue Star Mothers of America, Inc. is a national organization comprised of mothers of members of the military. I'm hopeful it will be voted out of committee soon.
***
Last week, I had the honor of speaking during American Legion Post 141's annual send-off for those in our community who are preparing to ship off for military basic training or University ROTC.
These young men and women are very special people who have made the selfless commitment to protect and defend our freedoms. Their commitment to serving something greater than themselves is truly commendable.
I wish them well during their training and careers in the military.
***
If you have any questions or concerns, please do not hesitate to reach out to my office by calling (517) 373-3906 or emailing [email protected]. I am always happy to hear from people in our community.
###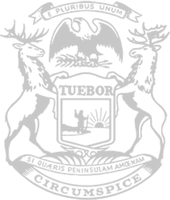 © 2009 - 2023 Michigan House Republicans. All Rights Reserved.
This site is protected by reCAPTCHA and the Google Privacy Policy and Terms of Service apply.