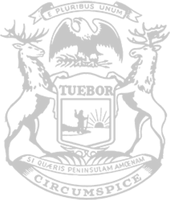 Rep. Bezotte's legislative update – May 11, 2023
The plan for next year's state budget is making its way through the process, with the first votes in the House taking place this week.
The budget has grown substantially in size since I first took office – going from $62.7 billion in 2021 to about $81.4 billion in the plan pushed through by the Democrat majority this week. The new budget grows government in a way that's simply unsustainable, and I could not support it in its current form.
Among the concerns I have are millions of dollars in political spending, including special projects that benefit big cities and largely ignore suburban and rural communities. They want to spend $150 million on electric school buses, put up $5 million to incentivize the purchase of e-bikes, and invest $20 million on a drone program.
Meanwhile, the plan underfunds local roads and creates a new formula to distribute the funding to local governments based only on population base, with no regard for need. It also decreases overall veterans funding by 35 percent.
I also have serious concerns about a new program in the state police budget that would send social workers into dangerous situations alongside or in place of trained police officers.
The budgets that advanced this week were moved purely along partisan lines. As this process continues, I hope to see more bipartisan collaboration and some consideration for fiscally responsible policies that result in a better budget for the people we serve.
***
During my time in law enforcement, I saw firsthand the devastation that distracted driving can cause. A driver who takes their eyes off of the road to scroll social media or plug a new destination into their GPS risks the safety of themselves, their loved ones in the car, and others on the road.
That's why I support a plan that prohibits Michigan drivers from holding mobile devices, such as smartphones and tablets, in their hands while driving.
Under House Bills 4250-52, now on their way to the governor for her expected signature, drivers would still be allowed to use hands-free technology to make calls, listen to music, or access GPS apps. They just won't be able to hold their phone and look down at it while driving.
Nationally, hands-free laws that require drivers to put smartphones and other devices away and focus on driving have proven successful.
After the Hands-Free Georgia law was enacted on July 1, 2018, Georgia experienced a significant reduction in year-over-year traffic fatalities for the first time in more than 10 years, with traffic fatalities falling 3.4% from 2017 to 2018.
***
If you have any questions or concerns, please do not hesitate to reach out to my office by calling (517) 373-3906 or emailing [email protected]. I am always happy to hear from people in our community.
###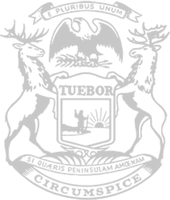 © 2009 - 2023 Michigan House Republicans. All Rights Reserved.
This site is protected by reCAPTCHA and the Google Privacy Policy and Terms of Service apply.