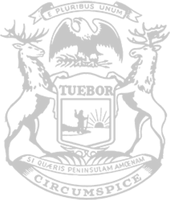 Rep. Bezotte's legislative update – March 9, 2023
It's been an incredibly busy week in the Michigan House of Representatives. On Wednesday alone, leadership rushed through legislation of four fiercely debated topics. Let's break them down:
First up was a proposed expansion of the Elliott-Larsen Civil Rights Act, which I voted against after House Democrats struck down multiple amendments to protect religious liberties and ensure equal protection under the law.
Michigan courts have already ruled that sexual orientation and gender identity are included in the Elliott-Larsen Civil Rights Act, so additional legislation is completely unnecessary. However, if the state is going to update the civil rights act to reflect the court's decision, it's important to take religious liberties into consideration, as every other state that has enacted similar protections has done.
Unfortunately, Senate Bill 4 has now been approved by the House and Senate without any recognition for religious liberties. It will soon be on the way to the governor for her expected signature.
Next up were measures to repeal Michigan's Right to Work law and reinstitute the prevailing wage.
House Bills 4004-05 take away the rights of Michigan workers to decide on their own whether they want to join a union. House Bill 4007 reinstitutes the prevailing wage law that was repealed in 2018 after voters initiated legislation through the petition initiative process. Bringing back prevailing wage will make sure that union agreements once again supersede all other wage and hour standards for government construction, and force Michigan taxpayers to pay artificially high prices for every public works project that gets completed. All of these bills were pushed through by Democrats on a 56-53 party-line vote.
Finally, I voted to protect Second Amendment freedoms from increased government surveillance by voting no on House Bills 4138 and 4142-43. The Democrat legislation creates universal firearms licensing and requires universal background checks for firearm transfers, which will place additional burdens on law-abiding gun owners, over-complicating sales between family members involving hunting rifles and shotguns.
***
Last week, I mentioned sending a letter of support for a company seeking a grant to expand broadband internet service in parts of Livingston County. This week, I learned of yet another company seeking the grant to expand high-speed internet service in other areas. This is great news!
I'm in the process of penning a letter of support for Surf Internet, which is seeking funds from the Michigan Department of Labor and Economic Opportunity's Realizing Opportunity with Broadband Infrastructure Networks (ROBIN) Grant Program to build out its infrastructure in areas of Cohoctah, Iosco, Handy, Deerfield, Conway and Unadilla Townships.
***
If you have any questions or concerns, please do not hesitate to reach out to my office by calling (517) 373-3906 or emailing [email protected]. I am always happy to hear from people in our community.
###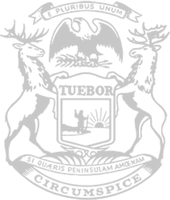 © 2009 - 2023 Michigan House Republicans. All Rights Reserved.
This site is protected by reCAPTCHA and the Google Privacy Policy and Terms of Service apply.