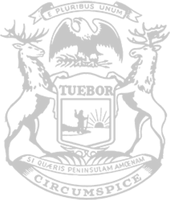 Rep. Bezotte's legislative update – March 30, 2023
This week, I'd like to inform you of legislation I spearheaded that is gaining traction in the Michigan Legislature.
My colleagues and I introduced House Bill 4199 earlier this month to provide additional support to Michigan National Guard members by allowing family members to receive tuition assistance. The bill, which I proudly co-sponsored, was overwhelmingly approved and advanced by the House last week.
HB 4199 would authorize the National Guard to extend its tuition assistance program for Guard members to include spouses, as well as dependents under 26 years old.
As a state, we must do all that we can to support the brave, selfless Michiganders who serve in our National Guard, or any branch of the military. As a veteran, I know firsthand the hardships many of us face on a daily basis, and how it affects our families back home, who make countless sacrifices of their own.
Guard and service members, our heroes, live a life that's frankly unparalleled. No support is too great for members of our National Guard, or military who have served to protect and defend our freedoms, and the freedoms of others. This plan will support Michigan National Guard families by providing spouses and children assistance to expand their education.
The bill passed the House with bipartisan support, and now advances to the Senate for further consideration.
***
If you have any questions or concerns, please do not hesitate to reach out to my office at (517) 373-8835, or [email protected]. I am always happy to hear from my neighbors in our community.
###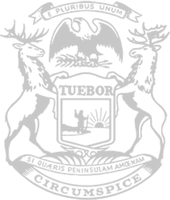 © 2009 - 2023 Michigan House Republicans. All Rights Reserved.
This site is protected by reCAPTCHA and the Google Privacy Policy and Terms of Service apply.