Rep. Bezotte's legislative update – July 20, 2023
The governor recently signed partisan legislation into law that was supposed to lay out guidelines for carrying out early in-person voting as approved by Michigan voters through Proposal 2 of 2022. Unfortunately, the bills make several changes beyond what voters approved in November – changes that disregard necessary safeguards that protect against election fraud.
Some of those extra changes include:
Allowing absentee ballot curing to extend beyond 8 p.m. on election night.
Granting broad authority to a partisan election official to direct a local clerk contrary to their statutory duties.
Removing drop-box security measures.
Allowing print-on-demand ballots, which would have profound consequences for performing recounts, the recording of voted ballots, and auditing challenged ballots.
In response, Republicans are spearheading a comprehensive plan to improve the integrity of our elections. The bills were created by state representatives who previously served as local clerks and have vast experience with Michigan elections. The plan would clean up voter rolls, close campaign finance loopholes, increase accountability, and establish training programs for people interested in serving as poll challengers.
***
I also want to break down a pair of bills moving through the Legislature that will tax more food and drink sales in Michigan.
Under Michigan law, food and nonalcoholic drinks are exempt from sales and use taxes, except for prepared products intended for immediate consumption.
In a party-line vote back in June, the Democrat-controlled House passed House Bills 4377 and 4378, which would create a complicated, expanded definition of "prepared food" to tax more prepackaged foods and beverages.
The complex, multi-factor metric for determining what items are taxed would impose burdens on small businesses like coffee shops and movie theaters while raising taxes on businesses and customers.
The new requirements proposed under HBs 4377 and 4378 would set many arbitrary distinctions between taxable and untaxable goods: how utensils or napkins are made available to customers; whether a bottled soft drink is sweetened or contains milk or juice; how much of a business's total food sales are prepared food; and other criteria.
HBs 4377 and 4378 are now awaiting further consideration in the Senate.
***
If you have any questions or concerns, please do not hesitate to reach out to my office by calling (517) 373-3906 or emailing [email protected]. I am always happy to hear from people in our community.
###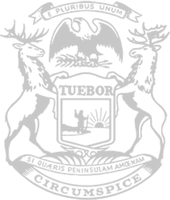 © 2009 - 2023 Michigan House Republicans. All Rights Reserved.
This site is protected by reCAPTCHA and the Google Privacy Policy and Terms of Service apply.