Rep. Bezotte's legislative update – February 16, 2023
RELEASE
|
February 16, 2023
As a parent and a former sheriff, I watched as the horrific events at Michigan State University unfolded this week and my heart immediately sunk. I prayed for the safety of the students and faculty whose lives were in danger, the parents who were worried sick about their kids, and for the police officers and emergency medical responders who were rushing in to help.
This week, just as we did in the days following the Oxford tragedy, it's logical to ask ourselves "how could this happen?" and "how do we stop it from happening again?"
It's a complex problem with no one simple solution, but we certainly must try.
That's why I joined a bipartisan effort to improve the safety of students throughout Michigan and co-sponsored a plan that carries out the recommendations of a legislative task force established in the wake of the Oxford school shooting.
The bipartisan task force met with teachers, administrators, parents, law enforcement, mental health professionals, and other experts to identify policy solutions that could help prevent future acts of violence against students and teachers.
The plan introduced this week is designed to organize a unified approach to school safety and student mental health. The package would:
Establish the School Safety and Mental Health Commission. This commission would identify best practices for schools to address behavioral, physical, and mental health needs.
Dedicate staff to student safety and mental health. Each intermediate school district would receive funding to hire one safety and security coordinator and one mental health coordinator. These new staff would serve as points of contact for school safety plans, grant opportunities, and mental health and security strategies.
Plan for safety. Schools would be required to review and update safety plans every three years and statewide standards would guide the implementation of modern security measures for school buildings.
Expand and improve OK2SAY. Contact information for the OK2Say confidential tip line would be placed on school ID cards for easy student access. Reporting and tips received by OK2Say would be passed on to the ISD coordinators and local law enforcement in a timelier manner.
Improve responses to school safety crises. A comprehensive training program will be established for school resource officers and staff at all Michigan schools. The plan would also create uniform definitions for school safety terms to foster better communication during emergencies and add active-shooter drills to ensure at least one drill includes local law enforcement and another is conducted between classes.
Although this plan specifically addresses K-12 schools, I will continue to explore additional ways to protect public safety and improve access to mental health services for all.
***
If you have any questions or concerns, please do not hesitate to reach out to my office by calling (517) 373-3906 or emailing [email protected]. I am always happy to hear from people in our community.
###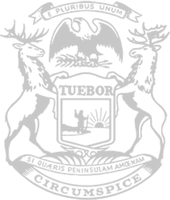 © 2009 - 2023 Michigan House Republicans. All Rights Reserved.
This site is protected by reCAPTCHA and the Google Privacy Policy and Terms of Service apply.