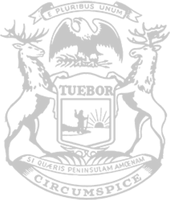 Rep. Bezotte's legislative update – April 6, 2023
Last week we got some mixed news about the income tax cut that is owed to Michigan taxpayers this year.
The good news is, my legislative colleagues and I were successful in blocking the governor's attempts to shift money around and prevent the tax rollback from kicking in. State Treasurer Rachael Eubanks officially announced on March 29 that the income tax rate will fall from 4.25% to 4.05% for the 2023 tax year.
The bad news is that it's not the lasting, permanent relief Michigan taxpayers deserve. That's because Attorney General Dana Nessel published a formal opinion on March 28 declaring that the automatic income tax cut, the result of a 2015 state law, will only stay in effect for one year.
The law in question was enacted in 2015 as part of a funding plan to fix Michigan roads. Leaders at the time felt the only funding option for needed road repairs was to impose a gas tax increase. The plan also included a promise to Michigan taxpayers that if state general fund revenues grew substantially at any point in the future, they would pay less income tax. Specifically, the 2015 law requires an automatic rollback of the state income tax when year-over-year state general fund revenues outpace inflation.
The leaders who created the income tax trigger – former Gov. Rick Snyder, former Speaker Kevin Cotter, and former Senate Majority Leader Arlan Meekhof – have all stated that this law was intended to be permanent. The nonpartisan experts at the House Fiscal Agency wrote very clearly in their analysis at the time that the income tax cut would be permanent.
It's incredibly disappointing that the Attorney General is teaming up with the Whitmer Administration to circumvent the law with a politicized legal opinion and deny lasting tax relief to the people of Michigan.
***
If you have any questions or concerns, please do not hesitate to reach out to my office by calling (517) 373-3906 or emailing [email protected]. I am always happy to hear from people in our community.
###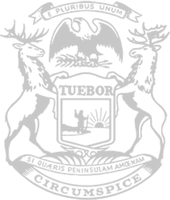 © 2009 - 2023 Michigan House Republicans. All Rights Reserved.
This site is protected by reCAPTCHA and the Google Privacy Policy and Terms of Service apply.