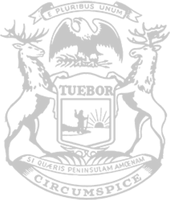 Rep. Bezotte's legislative update – April 20, 2023
Our court systems and criminal justice procedures have changed quite a bit over the last decade due to modern technology and state policy reforms. One area of the justice system that hasn't evolved with the times are our laws addressing the rights of crime victims.
I worked very closely with families who were hurt by crime during my time as sheriff, and I know how important it is to make sure they are treated with respect and compassion as they navigate the criminal justice system and work to overcome horrible circumstances.
That's why I recently helped introduce a bipartisan plan to strengthen and expand existing rights for crime victims and add new safeguards to account for modern technology.
I am co-sponsoring House Bills 4420-23, which would:
Connect survivors of domestic violence and sexual assault with confidential supportive services and shelters;
Allow face-blurring technology when victims testify in hearings posted online;
Ensure victim impact statements can be provided remotely; and
Broaden the list of crimes addressed by the Crime Victims' Rights Act to ensure victims of those crimes are afforded the rights they are due. These rights include consulting with the prosecutor about the case, discussing potential plea agreements before they are finalized, attending the trial and other court hearings, and providing an impact statement at sentencing.
By working together in a bipartisan manner, I am hopeful we can better protect crime victims, give them a stronger voice in the criminal justice process, and make sure they are informed about their rights.
***
It was a great honor to attend the Livingston County Veterans Council's annual banquet on April 15 and present the veteran and auxiliary honorees of the year with state tributes alongside Sen. Lana Theis.
Congratulations to 2023 Veteran of the Year Timothy Maher and Auxiliary Member of the Year Christine Hatfield. Both Tim and Chris are very deserving. Their dedication and service to our community and our nation should be commended.
I also want to congratulate the honorees at the recent Howell American Legion's First Responders and Teacher of the Year Banquet: Meghan Kaufman, Dispatcher of the Year; Anthony Coln, Police Officer of the Year; Robert Franz, Deputy of the Year; Julie Dailey, Fire Fighter of the Year; Michelle Spisz, Teacher of the Year; and Sean Murray, Paramedic of the Year. Thank you to all these dedicated individuals who work so hard giving back to our community.
***
If you have any questions or concerns, please do not hesitate to reach out to my office by calling (517) 373-3906 or emailing [email protected]. I am always happy to hear from people in our community.
###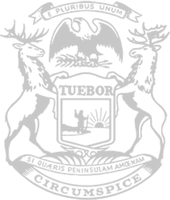 © 2009 - 2023 Michigan House Republicans. All Rights Reserved.
This site is protected by reCAPTCHA and the Google Privacy Policy and Terms of Service apply.