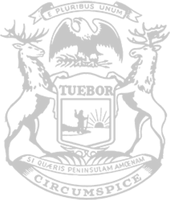 Rep. Bezotte urges state health department to get COVID-19 vaccines to Livingston County seniors
RELEASE
|
February 11, 2021
State Rep. Bob Bezotte today sent a letter to the Michigan Department of Health and Human Services (MDHHS), urging the department to immediately distribute coronavirus vaccines to some of Livingston County's most vulnerable residents who have been waiting for too long.
Bezotte, of Howell, also requested a meeting with the department to further discuss this pressing matter.
"During the past month, we have been hearing from many senior citizens in Livingston County about their concerns in trying to obtain a vaccine for COVID-19," Bezotte writes.  "They have put their names on the different lists waiting to get the response to make an appointment.  However, many of these individuals are in their late 80s or older with health conditions. They represent a vulnerable sector of people who should be getting those vaccines now."
Rep. Bezotte said it's come to his attention that one of the vulnerability metrics used to determine the number of vaccines distributed in Livingston County places the county last on the list, which doesn't make sense given several people who have reached out to his office are over the age of 80.
"I find this frustrating since last year when the state established regions to track COVID-19 for the case count and eventual roll back for allowable activities, Livingston was included in the Detroit Region due to the proximity of our distance to the high positive number area. While it had been previously requested for Livingston County to be moved to the Lansing Region, this request was actually denied mostly due to the proximity of Livingston to the southeast counties with the potential higher positive numbers," Bezotte said. "I would ask for the same consideration today based on the proximity of our seniors to the southeast region and their ability to get the vaccines they have signed up for."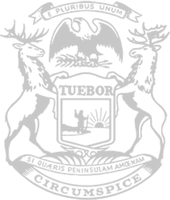 © 2009 - 2022 Michigan House Republicans. All Rights Reserved.
This site is protected by reCAPTCHA and the Google Privacy Policy and Terms of Service apply.