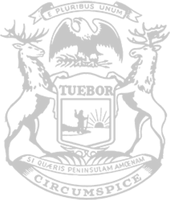 Rep. Bezotte: Governor's veto of broadband proposal will harm rural communities
Rep. Bob Bezotte, of Howell, today criticized Gov. Gretchen Whitmer for vetoing legislation that would have expanded rural communities' access to broadband services. Of a two-bill plan, Whitmer vetoed House Bill 4210 on Wednesday.
"Technology is becoming increasingly important in our daily lives, especially with many Michiganders working and attending school virtually," said Rep. Bezotte. "Rural communities lack the technological infrastructure necessary for video and phone calls, and when presented with an easy solution to this problem, the governor chose to neglect rural families."
The bills would incentivize the expansion of rural broadband service by exempting companies from paying property taxes on new equipment in rural areas. This would lower costs on providers wishing to expand broadband to communities in need.
"A lack of reliable and reasonably priced Internet access can have serious consequences for students," said Rep. Bezotte. "I urge the governor to put our rural communities first and rethink this legislation if it reaches her desk again."
A 2018 report from Michigan State University found that students who lack access to home internet generally perform lower on a range of metrics, including digital skills, homework completion, and grade point average. The state of Michigan found that in 2018, more than 360,000 rural Michiganders do not have access to broadband.
HB 4210 has been re-referred to the Committee on Communications and Technology. HB 4209 was referred to that committee in February and is waiting to be read. The bills are tie-barred together, meaning they must both be enacted for the legislation to pass.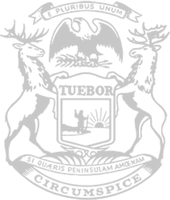 © 2009 - 2021 Michigan House Republicans. All Rights Reserved.
This site is protected by reCAPTCHA and the Google Privacy Policy and Terms of Service apply.