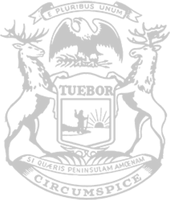 Rep. Bezotte calls out state health department for nursing home policies, refusing to show up at committee hearing
RELEASE
|
February 26, 2021
The House Oversight Committee met Thursday to listen to an overview of Michigan Department of Health and Human Services (MDHHS) nursing home policy failures. Committee members also heard testimony from people across Michigan who have been restricted from visiting their family members due to COVID-19 policies.
Rep. Bezotte today expressed irritation with the way COVID-related regulations implemented by MDHHS are impacting those living within assisted living and nursing home facilities. Bezotte believes the refusal of MDHHS Director Elizabeth Hertel to appear before the committee indicates a broader lack of concern by government officials in relation to elderly and infirm populations. 
"I was stunned to hear the director of MDHHS would not appear before the Oversight Committee, choosing to send a piece of paper in her place," said Rep. Bezotte. "This response clearly indicates our elderly family members have been forgotten, and that we are expected to watch them wither away in care homes while looking through the windows."
In testimony heard from Wellspring Lutheran Services CEO & President David Gehm, the committee learned that state data-measuring algorithms openly contradict guidelines put forth by the Centers for Medicare & Medicaid Services (CMS), regarding the classification of counties based on positivity rates. 
"Under CMS guidelines, indoor restrictions could have been lifted when county positivity rates were between 5-10% or below 5%," said Rep. Bezotte. "Michigan saw that drop in COVID-19 cases throughout the summer and fall seasons, but the state did not adopt or implement CMS suggestions. This is a blatant misuse of government power, and everyone from Gov. Whitmer to MDHHS employees should be held accountable. We all need human connection to survive, and our government officials have cruelly robbed nursing home residents of that opportunity."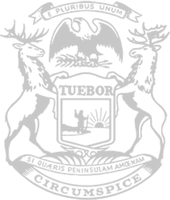 © 2009 - 2021 Michigan House Republicans. All Rights Reserved.
This site is protected by reCAPTCHA and the Google Privacy Policy and Terms of Service apply.