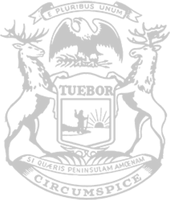 Rep. Beson votes to approve Unlock Michigan citizen-led petition to restrict governor's abuse of emergency powers
State Rep. Timothy Beson today voted with a majority of House legislators to repeal an unconstitutional law Gov. Gretchen Whitmer used to impose harsh restrictions on the people of Michigan during the COVID-19 pandemic.
Unlock Michigan's initiative repeals a 1945 law used by the governor to issue emergency orders without legislative approval in the early months of the pandemic. The Michigan Supreme Court previously ruled unanimously to certify the petition, telling the Board of Canvassers they have a clear legal duty to do so. 
"Our governor's overreaching executive orders have gone far enough," said Rep. Beson. "I've both seen and experienced the economic hardships resulting from her guidelines first-hand. My own business, and the Bay County business community, have found it incredibly hard to find employees, provide for our families, and keep the lights on. I am proud of Michiganders for going door-to-door to talk to their neighbors and collect the signatures necessary to rein in a governor who has gone too far. The certification of the Unlock Michigan petition by the state Legislature proves how essential our three-branch system of government is, and I was proud to vote to certify the petition today."
In October 2020, Unlock Michigan submitted more than 460,000 valid signatures from citizens across the state for a petition to repeal the 1945 law regarding executive powers for governors. The required number of signatures to validate a petition is approximately 340,000. 
With the petition now approved by both chambers of the Michigan Legislature, the governor cannot veto or otherwise block the petition.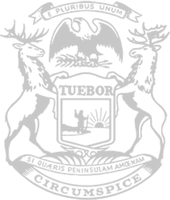 © 2009 - 2021 Michigan House Republicans. All Rights Reserved.
This site is protected by reCAPTCHA and the Google Privacy Policy and Terms of Service apply.