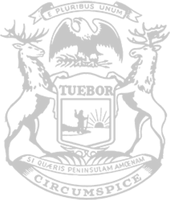 Rep. Beson supports House plan to increase law enforcement support, community policing funding
State Rep. Timothy Beson, of Bay City, on Thursday joined seven of his House colleagues to introduce amendments to a budget supplemental plan that would increase support for law enforcement officers and expand community safety. 
The Beson amendment would directly provide $10 million in funding for community policing, which could include police ride-alongs and engagement in youth programs at local libraries and schools, among others.
"Community policing has been shown to positively increase relations between law enforcement agencies and community members," said Rep. Beson. "With $10 million in funding, we can give Michigan police officers the resources they need to do their jobs well. Greater understanding can come from simply getting to know one another better. We will be better off with a community that supports law enforcement, and police officers who continue to support the community." 
The comprehensive plan includes $80 million in funding and important policy changes. To begin supporting some of the programs as quickly as possible, the parts of the plan that include a budget component were added to a supplemental budget bill approved by the House on Thursday. Other statutory changes, including future reforms still being developed, will be introduced and discussed in committee in the near future.
More details about the plan are available here.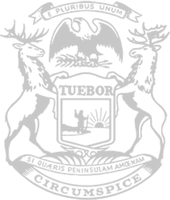 © 2009 - 2021 Michigan House Republicans. All Rights Reserved.
This site is protected by reCAPTCHA and the Google Privacy Policy and Terms of Service apply.