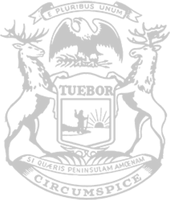 Rep. Beson: State budget supports schools, services
State Rep. Timmy Beson, who serves on the House Appropriations Committee, and the Michigan House of Representatives this week approved an annual budget to fund schools, roads, police and other public services effectively.
"Our budget takes care of people — in what we spend and what we save," said Beson, R-Bangor Township. "We're teaching our kids. We're preparing workers for new opportunities. We're making our communities safe. We're fixing our roads. And we're ready to cut taxes."
The plan provides more than $20 billion for school aid. Each public school district will receive an equal foundation allowance of $9,000 per student, a $300 increase over the current year's budget. The House plan also increases funding to support benefits for retired teachers and school staff through the Michigan Public School Employees Retirement System.
The state Department of Transportation would receive nearly $6.8 billion under the House plan, with a new $750 million appropriation to pay for local road and bridge repairs.
Law enforcement at the state and local levels would see increased support. The plan would help local sheriff's offices and police departments recruit officers to fill shortages and retain current officers. The House plan also increases funding for the Secondary Road Patrol program, which supports local road patrols through sheriff's offices.
Beson also highlighted funding to help strengthen the Michigan workforce and help local businesses. The expanded Reconnect scholarship program would support adults seeking an associate degree or skilled trades certification. The budget would also continue to support trades education through the Going PRO Talent Fund. Other funds would support the Pure Michigan campaign to promote the tourism that contributes to the state's hospitality sector and other local businesses.
The House budget reserves about $1 billion to make a tax cut possible in the near future. Beson and his legislative colleagues recently passed plans to reduce the state income tax and pause the state gas tax, but the governor vetoed both proposals.
The spending plan provides the budget for fiscal year 2023, which begins in October of this year. The bills now advance to the Senate for consideration.
###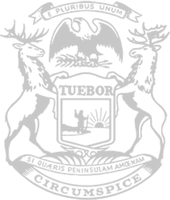 © 2009 - 2022 Michigan House Republicans. All Rights Reserved.
This site is protected by reCAPTCHA and the Google Privacy Policy and Terms of Service apply.