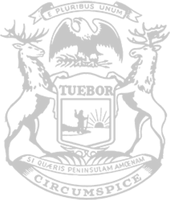 Rep. Beson small-business relief plan finally becomes law
RELEASE
|
December 20, 2021
A plan first proposed by state Rep. Timmy Beson to provide relief to businesses hurt the most during the pandemic was signed into law by Gov. Gretchen Whitmer today.
The $409 million relief program for afflicted businesses is included in Senate Bill 85, which received bipartisan support in the Legislature. The governor rejected a similar plan introduced by Beson earlier this year.
"Though the pandemic turned our world upside down, small-business owners and employees are working hard, like they always do," said Beson, of Bangor Township. "They're getting back up on their feet, but they're still limping after Gov. Whitmer's orders. At last, the governor has agreed to give a little relief to support recovering businesses."
Businesses such as restaurants, fitness centers, entertainment venues, nurseries, barber shops, and hotels that experienced at least a 5% decline in sales in 2020 compared to 2019 will be eligible for relief. Newer businesses that were closed or partially closed by state order will also be eligible. A business's property taxes, unemployment insurance taxes, license and inspection fees, and decline in sales would factor into the amount of each grant.
"This is a win for local businesses in Bay County — businesses that took heat from the governor and her administration," Beson said. "Small businesses paid taxes and fees into the system, but couldn't put their property or licenses to work the way they normally would. They really need the relief that is finally coming their way."
The relief plan contained in SB 85 was adapted from a similar proposal contained in Beson's House Bill 4047, which passed the House and Senate with overwhelming bipartisan support in March. Whitmer signed the bill, but she removed the afflicted business relief using her line-item veto authority.
Shortly after the governor's initial rejection, the Legislature passed another bill containing Beson's relief proposal. The governor vetoed the bill, which had also received bipartisan support.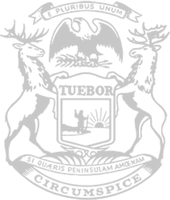 © 2009 - 2022 Michigan House Republicans. All Rights Reserved.
This site is protected by reCAPTCHA and the Google Privacy Policy and Terms of Service apply.