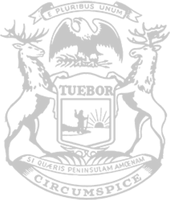 Rep. Beson: Policy reforms, resources to boost police recruitment, retention
House approves Rep. Beson plan, other law enforcement supports
State Rep. Timmy Beson today led the House of Representatives in approving his plan to allow veterans and others with relevant experience to enroll in a police academy without an associate degree.
The House also approved other legislation to help police departments recruit and retain officers, including a $368.5 million appropriations bill.
"Police officers serve our communities, but they now need our help," said Beson, of Bangor Township. "The law enforcement profession is not an easy one, and many departments have a need for more officers. Our plan will provide resources and reforms to support officers on the job and encourage others to sign up."
Beson's HB 5132 would allow individuals with experience in a military, security or emergency response capacity to enroll in a police academy without an associate degree. Specifically, former security guards, firefighters, emergency medical services personnel and civilian police employees with at least 6,240 hours of work experience, as well as veterans with 6,240 hours of military work experience, would be eligible.
"I am especially proud of my bill to help experienced candidates like veterans and first responders become police," Beson said.
The proposal is part of a larger policy plan, consisting of HBs 5130-5133. Another component of the plan would permit police departments to pay for a recruit's academy training in exchange for a five-year commitment, and a state grant program would help law enforcement agencies hire civilian employees. All four bills passed the House with bipartisan support.
A spending plan focusing on law enforcement also earned bipartisan approval in the House today. Beson, a member of the House Appropriations Committee, said House Bill 5522 would primarily fund public safety, especially focusing on recruitment and retention efforts, community outreach and equipment upgrades. The proposal also includes supports for other first responders. Additional funding for school resource officers will enhance protection for Michigan students; this funding was expanded following the tragic school shooting in Oxford.
For recruitment and retention, the bill proposes $57.5 million for a new "Move to Michigan" program to help officers now working in other states transition to local departments in Michigan, including by allowing them to maintain retirement benefits earned in their previous service. The plan also includes tuition assistance and grants to help recruits attend a police academy more affordably. Additionally, grants would enable departments to offer signing and retention bonuses, as well as to provide job shadowing opportunities. The plan would also allow reimbursement for personnel who miss work because of a coronavirus quarantine to be reimbursed for lost wages and leave time, and $7.5 million would provide mental health assistance for local law enforcement, firefighters, emergency personnel and other public safety officers.
The plan would also help foster relationships between public safety officers and members of the community. The plan would provide $50 million for school resource officers who work closely with students and their families. Another $10 million in grants would be provided for community policing initiatives shown to improve relationships between officers and people in the neighborhoods they serve. The successful Police Athletic League in Detroit, which combines community policing and mentorship, would be expanded to other communities with a $15 million investment.
Finally, funds would be available for body cameras, gear, communications equipment, local police K-9 units and other important resources.
HBs 5130-5133 and 5522 now advance to the Senate for consideration.
Supporting law enforcement has been a priority for Beson. He is also the sponsor of legislation to keep the Michigan Law Enforcement Officers Memorial Monument in Lansing up to date to honor fallen police officers from the state. The plan passed the House in September and is currently before the Senate.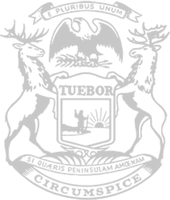 © 2009 - 2023 Michigan House Republicans. All Rights Reserved.
This site is protected by reCAPTCHA and the Google Privacy Policy and Terms of Service apply.