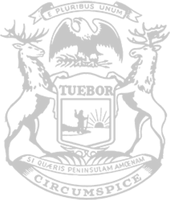 Rep. Beson plan to preserve police monument becomes law
State Rep. Timmy Beson's plan to preserve and update the Michigan Law Enforcement Officers Memorial Monument today was signed into law.
"Police officers give and risk so much for our communities," said Beson, R-Bangor Township. "We must never forget the brave men and women who've sacrificed their lives, and the Michigan Law Enforcement Officers Memorial Monument shows our thanks and admiration for these heroes — in a beautiful way. Going forward, Michigan will preserve this monument, and we'll be sure to include all our fallen law enforcement officers."
The Michigan Law Enforcement Officers Memorial Monument, dedicated in 2019 near the state Capitol, commemorates the names of state and local law enforcement officers who died in the line of duty. However, state law did not specifically provide for updating the monument with the names of additional fallen officers.
Signed into law by Gov. Gretchen Whitmer, Beson's House Bill 4821 changes the law to keep the monument up to date. The law now retains the monument commission originally created to oversee design and construction for the monument, and authorize the commission to provide maintenance and upkeep.
The new law takes effect immediately. Beson previously helped secure a $500,000 deposit into the monument fund to help pay maintenance costs.
###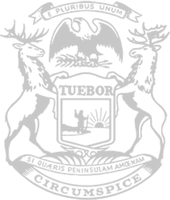 © 2009 - 2022 Michigan House Republicans. All Rights Reserved.
This site is protected by reCAPTCHA and the Google Privacy Policy and Terms of Service apply.