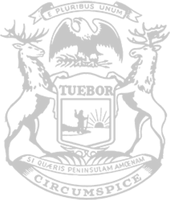 Rep. Beson plan to commemorate American hero heads to governor's desk
The Michigan Senate today approved state Rep. Timmy Beson's legislation to commemorate Sgt. Kristopher Gould, a soldier from Bay County who died in action in Afghanistan.
Beson's House Bill 4700 would dedicate the bridge on M-13 crossing Cheboyganing Creek in southern Bay County as the "Sergeant Kristopher J. Gould Memorial Bridge."
"Kristopher Gould was an American hero," said Beson, of Bangor Township. "He served our nation — and he held nothing back. It has been a privilege to get to know the Gould family, and the stories they told me are moving. With the Senate's approval, the memorial bridge to honor Sgt. Gould is almost a reality."
Gould served in the Michigan Army National Guard from 2003 until 2007, when he enlisted in the U.S. Army. He was deployed once with the guard to Iraq and twice with the Army to Afghanistan. On February 27, 2011, Gould was killed by an improvised explosive device while serving in Afghanistan's Ghazni province.
Gould's parents, Ann and Jim, joined Beson to testify before the House Committee on Transportation in May.
The Senate approved HB 4700 with overwhelming bipartisan support, and it now proceeds to Gov. Gretchen Whitmer for her consideration.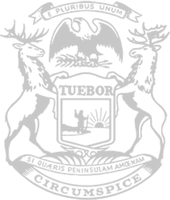 © 2009 - 2022 Michigan House Republicans. All Rights Reserved.
This site is protected by reCAPTCHA and the Google Privacy Policy and Terms of Service apply.