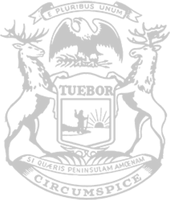 State Rep. Timmy Beson, of Bangor Township, speaks in support of relief for afflicted businesses based on paid property taxes, unemployment insurance taxes, and license and inspection fees, on Tuesday, Dec. 14.
Rep. Beson, House approve additional resources for COVID-19 treatment, economic recovery
RELEASE
|
December 15, 2021
Plan includes small-business relief proposed by Beson
State Rep. Timmy Beson, a member of the House Appropriations Committee, today joined the House of Representatives in approving three bipartisan spending bills that include resources dealing with the COVID-19 pandemic and supporting economic recovery.
"COVID-19 turned our world upside down," said Beson, of Bangor Township. "This plan takes COVID-19 seriously with funding for treatments and other health care needs. At the same time, our state is going to keep rebuilding. Relief for small businesses that I introduced previously will be a part of our state's recovery."
Mainly using federal COVID-19 assistance, House Bill 4398 would fund a variety of efforts, including pandemic-related programs. It would provide resources for rental assistance and coronavirus testing. A $10 million allocation would help Teach for America expand its operations in response to the teacher shortage schools are facing. The plan would also appropriate more than $126 million of federal relief funds that are limited to specific programs.
HB 5523 proposes more than $1 billion primarily focused on treatment, testing and health care staffing. A $134 million investment would support access to early treatments, such as monoclonal antibodies, for people who contract COVID-19. The bill would also provide $300 million to help hospitals and clinics recruit, train and retain qualified health care workers; another $250,000 would support work-based learning for high school students at health services academies. Proposed spending for vaccines and testing is also included in HB 5523.
Beson especially praised a $409 million appropriation contained in Senate Bill 85 to provide relief for afflicted businesses based on paid property taxes, unemployment insurance taxes, and license and inspection fees. The proposal was previously included in Beson's HB 4047 that became law in March, but Gov. Whitmer removed the funding from the bill. It was later included in another bill that was vetoed by the governor.
"Think about it," Beson said. "Small businesses like restaurants, gyms, and salons paid property taxes for facilities that couldn't be fully open. For a time, some couldn't open their doors at all. Many businesses paid for their food and liquor licenses — but government orders limited their ability to use the licenses.
"We should all agree that businesses suffered through no fault of their own. Now, our state should help these businesses."
Other resources to support job creation in Michigan are also included in SB 85. SB 85 now advances to the governor. HB 4398 also passed the Senate today and now heads to the governor. HB 5523 remains under consideration by the Senate.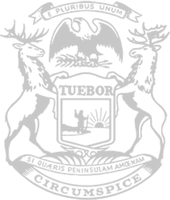 © 2009 - 2023 Michigan House Republicans. All Rights Reserved.
This site is protected by reCAPTCHA and the Google Privacy Policy and Terms of Service apply.