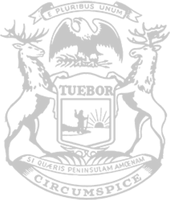 Rep. Beson highlights advancing funding for projects in Bay County
State Rep. Timmy Beson today voted for planned recreational upgrades in Bay County that he worked to secure in the Legislature.
Within House Bill 4238 is funding for the restoration of the Riverwalk Trail and Crooked Bridge over the Saginaw River in Bay City. The restoration includes new decking, structural and railing repair, and ADA-accessible updates for fishing and wildlife viewing. The project will also make upgrades to lighting, benches and paving.
Funding is also planned for park improvements to Finn Road Park in Hampton Township, including the development of an accessible launch for kayaks and canoes to provide water access to the Quanicassee Wildlife Area from Saginaw Bay, along with a new play structure, paved ADA-compliant parking, and other features.
"These upgrades will make Bay County an even better place to live, work and raise a family," Beson said. "Our state and our communities are constantly competing for jobs and residents, and these projects improve our local offerings while keeping Michigan at the top of the list for recreational and outdoor activities."
Both projects will receive funding from the Natural Resources Trust Fund with the remainder coming from a match by the municipality.
Money in the Natural Resources Trust Fund comes from revenues generated by the development of minerals on state land – not taxpayer money – and is distributed on an annual basis in partnership with local governments. The money must be used for land acquisition or recreational development projects, according to the Michigan Constitution. The trust fund program dates back to the 1970s.
The recommendations within HB 4238 advance to the Senate for further consideration after receiving overwhelming support in the House.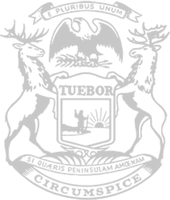 © 2009 - 2023 Michigan House Republicans. All Rights Reserved.
This site is protected by reCAPTCHA and the Google Privacy Policy and Terms of Service apply.