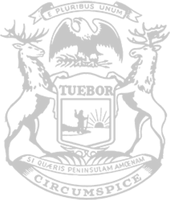 Rep. Beson: Governor's proposed cut to education funding hurts Michigan's kids
House Appropriations Committee member Timmy Beson has signed onto a letter calling on Gov. Gretchen Whitmer to employ equal funding for every student in public education – whether in traditional public school, public charter schools, or online charters.
More than 150,000 students attend public charter academies and 21,200 are enrolled in online charter schools. Together, this encompasses approximately 10 percent of Michigan's total K-12 student population.
In February, the governor presented a fiscal year 2024 budget recommendation to the House Appropriations Committee with a 20-percent per-pupil reduction for children who attend online cyber schools. These schools often serve diverse, vulnerable students with special needs – including compromised immune systems, mental health conditions, and other factors that prevent them from being educated in person. Many students also transition to cyber schooling to escape being bullied at school.
There was not a similar cut in per-pupil funding within the governor's plan for children attending school online through traditional public school. Her proposed education cut comes amidst a record-high budget plan and as Michigan's state budget surplus has soared.
"The governor's plan is unfair," said Beson, of Bay City. "We should be putting every child throughout Michigan in a position where they can thrive. The governor has found a lot of taxpayer money recently to give away to large corporations. This letter calls on her to save some for many kids who are getting their education online and the cyber school structure as a whole. These programs incur everyday operating and technology costs just as brick-and-mortar schools do. Why would they be treated differently?"
Beson said he will work to prevent this proposed cut as the budget process continues, with the governor's recommendations being only a first step.
In addition to serving on the House Appropriations Committee, Beson has also been appointed to the House Appropriations Subcommittee on School Aid and Education for the current legislative term.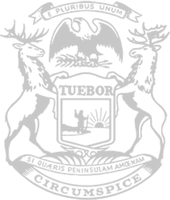 © 2009 - 2023 Michigan House Republicans. All Rights Reserved.
This site is protected by reCAPTCHA and the Google Privacy Policy and Terms of Service apply.