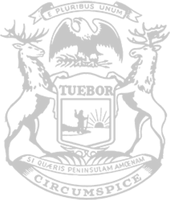 Rep. Beson finds governor's vetoes "deeply disturbing"
State Rep. Timothy Beson, of Bay City, issued the following statement in reaction to the governor's veto of parts of his bill and other significant portions of the Legislature's bipartisan COVID-19 Reform Plan – including money to help families stay afloat, get kids back into the classroom, and protect public health:  
"The governor's cavalier approach to the livelihoods of Michigan people is confusing at best. I find it deeply disturbing that she does not grasp the desperate needs of families, students, and job providers in the wake of her year-long shutdown on our way of life.  
"In her 2020 State of the State Address, the governor said she was determined to make sure the hard-working people of Michigan are respected. Over the past year, she has wrecked the lives of countless workers and their families, and now, when given the opportunity to help rectify it, she refuses to sign. That doesn't sound like respect to me. 
"A portion of the reform plan vetoed by Governor Whitmer includes $405 million in afflicted business relief. As a small-business owner, I know just how harshly COVID-related policies impacted our community throughout the past year. Many suffered through the restrictive regulations or were forced to shutter forever, with employees being hit especially hard. With fewer customers came stagnant wages and less opportunities for work. The governor's veto of this essential funding speaks to how little she cares for small-business owners and their employees, who just want to earn a living through honest hard work.
"The truth is, the governor cares more about her political standing than doing what's best for the people of Michigan, and families across the state will continue to suffer as a result."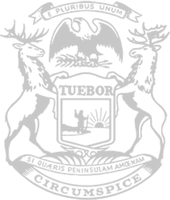 © 2009 - 2021 Michigan House Republicans. All Rights Reserved.
This site is protected by reCAPTCHA and the Google Privacy Policy and Terms of Service apply.