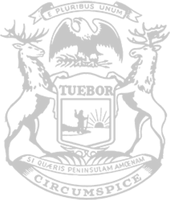 Rep. Beson criticizes governor for vetoing bill that would expand rural broadband services
State Rep. Timothy Beson, of Bay City, today blasted Gov. Gretchen Whitmer for vetoing a bill that would encourage the expansion of broadband services to rural parts of the state through incentives offered to internet companies.
"Many people in rural communities across Michigan have been affected by a lack of reliable and fast internet services, a crucial issue in the wake of COVID-19," said Rep. Beson. "Our governor has forced adults and children to turn their homes into offices and classrooms, yet she continues failing them by refusing to pass key legislation that would have immediate and direct impacts on their lives."
HBs 4209-10 would exempt broadband providers from paying property taxes on new equipment in rural areas in need of service, decreasing the costs on providers wanting to expand their access. Whitmer on Wednesday vetoed HB 4210. The bills are tie-barred together, meaning they can only take effect if both are enacted.
"With the cost of broadband installation as high as $100,000 per mile in some rural areas, it is easy to understand how that is a barrier to entry for many providers hoping to expand their services," said Rep. Beson. "This tax exemption would have given them the financial security to expand broadband access beyond metropolitan areas, lifting an immense burden felt by families who rely on internet access in our increasingly digital world. I urge Governor Whitmer to rethink her stance on this legislation if it reaches her desk again in the future."
HB 4210 has been re-referred to the Committee on Communications and Technology. HB 4209 was referred to the same committee in February and is waiting to be read.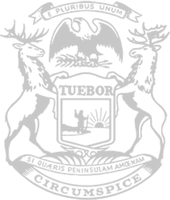 © 2009 - 2021 Michigan House Republicans. All Rights Reserved.
This site is protected by reCAPTCHA and the Google Privacy Policy and Terms of Service apply.