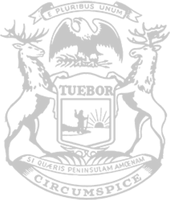 Rep. Beson critical of governor's veto of legislation to help small businesses hire employees, recover from pandemic mandates
State Rep. Timothy Beson criticized Gov. Gretchen Whitmer's veto of legislation that would have helped local businesses across Michigan reopen, rebuild, and get back on their feet while emerging from restrictive COVID-19 measures. 
House Bill 4434 would have removed an extra $300 per week in federal unemployment benefits, which is given out in addition to existing state financial benefits. The legislation was introduced after the Whitmer administration lifted the state's remaining restrictions on gathering and masks on June 22. Beson said people are disincentivized to return to work if the federal benefit remains in place.
"As a small-business owner myself, I know just how hard our fifteen-month lockdown hit the business community across the state. Now, with the vaccine readily available and our entire economy reopening, people who lost their jobs due to entire industries shutting down once again have the chance to find gainful employment. But as long as the governor continues accepting federal dollars, there is nothing incentivizing people to work. Unfortunately, I have seen this firsthand in my own Bay City store, and I know I'm not alone."
In a June survey conducted by the Small Business Association of Michigan, 47 percent of small-business owners said they have had difficulty finding and keeping employees as the state began dialing back wide-ranging pandemic restrictions. 
"At Governor Whitmer's orders, Michigan has, thankfully, returned to pre-pandemic normalcy throughout the past few weeks," said Rep. Beson. "But her decision to continue accepting federal unemployment money doesn't reflect that change. With workplaces being given the green light to reopen, workers should also be encouraged to get back into the labor force. The governor's executive orders really hurt small-business  owners, and by refusing to turn away federal money, it is clear supporting them was never a priority.  I urge the governor to reevaluate her stance on this issue, otherwise small businesses across Michigan could close their doors for good."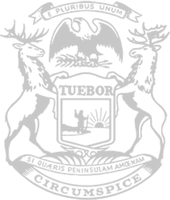 © 2009 - 2021 Michigan House Republicans. All Rights Reserved.
This site is protected by reCAPTCHA and the Google Privacy Policy and Terms of Service apply.