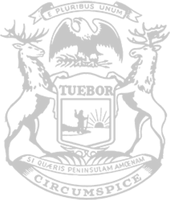 Rep. Beson: Audit shows need for improvement at unemployment agency
RELEASE
|
November 19, 2021
State Rep. Timmy Beson today said a newly released audit sheds light on a major error by Gov. Gretchen Whitmer's Unemployment Insurance Agency (UIA), which approved hundreds of thousands of claims under ineligible criteria.
Michigan's Office of the Auditor General (OAG) on Thursday published its audit of the UIA's role establishing eligibility criteria on the application for Pandemic Unemployment Assistance (PUA), a limited-time program created by the federal government but administered by state agencies. Four of the criteria the UIA placed on its application were invalid, and the agency in June sent letters asking more than 600,000 PUA recipients who were approved for an invalid reason to resubmit paperwork to determine their eligibility.
The audit report said the data it reviewed seemed to show at least 347,437 of the recipients are classified as ineligible, and the OAG estimated the UIA paid roughly $3.9 billion to the ineligible claimants. The audit also found the UIA made improper eligibility determinations and overpayments nine months after the U.S. Department of Labor told the agency about deficiencies with its application.
The OAG determined the agency's creation of the PUA application was not effective and that internal policies and procedures contributed to the failure, including actions and inaction by senior leadership at the agency.
"During the pandemic, lots of workers needed unemployment benefits," said Beson, of Bangor Township. "Many of them experienced delays with their claims. The unemployment agency also failed when it added invalid options on an application and approved ineligible recipients. As the audit recommends, leaders at the agency must improve their processes to serve Michigan workers in times of need."
Beson said Bay County residents needing assistance with the UIA can contact his office at 517-373-0158 or [email protected].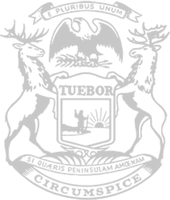 © 2009 - 2023 Michigan House Republicans. All Rights Reserved.
This site is protected by reCAPTCHA and the Google Privacy Policy and Terms of Service apply.