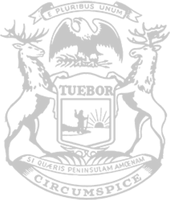 Rep. Beson appointed vice Chair of House Agriculture and Rural Development and Natural Resources Subcommittee
State Rep. Timmy Beson today was appointed by Speaker Jason Wentworth to serve as vice chair of the House Appropriations Subcommittee on Agriculture and Rural Development and Natural Resources. 
This subcommittee oversees the budget for issues relating to agricultural production, marketing, and sales, and Michigan's great outdoors and natural resources. Beson, an avid hunter fisher, and outdoors enthusiast, said he's looking forward to such an important role as a first-time lawmaker.  
 "I'm thankful for the opportunity to serve on such an important committee and want to thank Speaker Wentworth for this chance to better help the residents of Bay County," Beson said. "Helping to oversee funding for these hugely important issues for the local area, and making sure the budget is properly balanced, are responsibilities I'm eager to take on."
Additionally, Speaker Wentworth appointed Beson to serve on the overall House Appropriations Committee, which is responsible for deliberating on the annual budget and ongoing supplemental budget appropriations.  Frequently the committee also considers legislation that is key to state budget implementation changes or public policy with significant budgetary expenditures. 
Beson will also serve on the House Licensing and Regulatory Affairs/Insurance and Financial Services, Health and Human Services, and School Aid and Michigan Department of Education subcommittees.  
"I'm looking forward to diving right in this term and working with budgets in a variety of capacities," Beson said. "I'm a father, store owner, and community man. I know how important it is to make sure budgets are operating properly. I'm ready to join my colleagues at the Capitol on behalf of Bay County residents and all those throughout Michigan."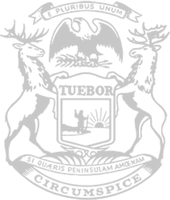 © 2009 - 2021 Michigan House Republicans. All Rights Reserved.
This site is protected by reCAPTCHA and the Google Privacy Policy and Terms of Service apply.