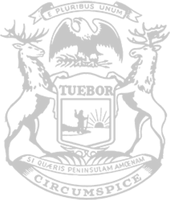 Rep. Beson: After veto, unemployment fund again earns bipartisan support
RELEASE
|
September 22, 2021
Deposit into fund included in regular state budget
State Rep. Timmy Beson and the Michigan Legislature today approved an investment into the Unemployment Insurance Trust Fund (UITF) as part of the state budget after Gov. Gretchen Whitmer rejected an earlier bipartisan effort spearheaded by Beson, a member of the House Appropriations Committee.
"Businesses pay taxes to make sure our unemployment system is available when Michigan workers need it," said Beson, of Bangor Township. "The pandemic and government restrictions caused an increase in unemployment and a decrease in the trust fund. We can protect small businesses from higher taxes and further loss by putting additional resources into the fund.
"My plan to boost the unemployment trust fund received bipartisan support earlier this year, but the governor chose to block it. I am glad these resources are included once again to help protect employers and unemployed workers."
A $150 million deposit into the UITF was included in Senate Bill 82, the budget for the fiscal year beginning Oct. 1. The unemployment tax rate on businesses can increase if the balance of the fund gets too low, so the appropriation will provide greater security against a tax increase for business owners. The budget specifically cites exposure to fraud and improper payment as reasons to strengthen the UITF.
The governor previously used her veto power to remove a proposed $150 million deposit out of Beson's House Bill 4047, which passed the Legislature with overwhelming bipartisan support in March.
After receiving bipartisan support in the Legislature, SB 82 now advances to the governor for her consideration.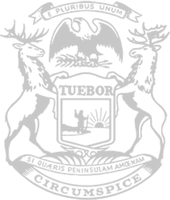 © 2009 - 2022 Michigan House Republicans. All Rights Reserved.
This site is protected by reCAPTCHA and the Google Privacy Policy and Terms of Service apply.