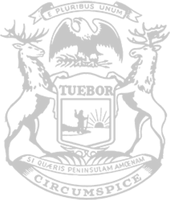 Rep. Beson: After two vetoes by Gov. Whitmer, 2,600 afflicted businesses finally receive relief
$105M in business relief results from plan Beson spearheaded
State Rep. Timmy Beson today touted the success of an afflicted business relief program he helped initiate, which awarded a total of $105 million to 2,600 businesses that suffered during the COVID-19 pandemic and emergency orders.
"COVID-19 hurt many lives, and government orders hurt many livelihoods by shutting down businesses," said Beson, R-Bangor Township. "Through this successful relief plan, thousands of Michigan businesses will have help rebuilding. They'll keep providing goods, services, and jobs in the communities of our state."
Beson first proposed the relief plan in early 2021, and it passed with overwhelming bipartisan support. Gov. Gretchen Whitmer vetoed the proposal twice before finally approving it as part of a supplemental budget last December.
"I pushed for relief for diners, hotels, gyms, salons, and other businesses that lost the most," Beson said. "The governor vetoed our bipartisan plan twice, so help for afflicted businesses was slowed down. Now, our local businesses are getting needed relief — finally."
Businesses in industries affected most by the pandemic and related orders, such as restaurants, fitness centers, entertainment venues, nurseries, barber shops, and hotels, that experienced at least a 5% decline in sales in 2020 compared to 2019 were eligible to apply for relief in March of this year. The plan also extended eligibility to some busminesses started in late 2019 or early 2020 that were closed or partially closed by state order. A business's property taxes, unemployment insurance taxes, license and inspection fees, and decline in sales factored into the amount of each grant.
Additional information about Afflicted Business Relief (ABR), also known as the Growing MI Business Grant Program, can be found at Michigan.gov/ABR.
###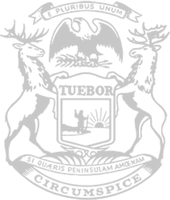 © 2009 - 2023 Michigan House Republicans. All Rights Reserved.
This site is protected by reCAPTCHA and the Google Privacy Policy and Terms of Service apply.