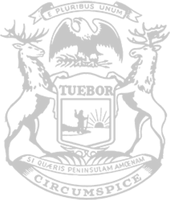 Rep. Beson: Accountability needed after multibillion-dollar unemployment fraud
State Rep. Timmy Beson today called for greater accountability at Michigan's Unemployment Insurance Agency (UIA) after an independent report determined that the agency likely paid about $8.5 billion for potentially fraudulent claims during the pandemic.
"Our jobless agency didn't do its job," said Beson, of Bangor Township. "The high level of fraud was possible because government bureaucrats mismanaged the unemployment system. Officials at the agency need to be held accountable for letting this happen on their watch."
A report issued by Deloitte estimated that the UIA paid about $8.5 billion for potentially fraudulent unemployment claims between March 1, 2020, and September 30, 2021, most of which occurred between March 1 and Oct. 2, 2020. The estimate included $2.8 billion paid for claims involving likely imposter fraud, or fraud using another person's name, and $5.7 billion for claims involving likely intentional misrepresentation, which inaccurately represents the applicant's eligibility.
"This stolen money came from working families in Michigan, including many small-business owners, who faithfully pay their state and federal taxes," Beson said.
A portion of the fraudulent payments came specifically from the state unemployment trust fund, which is supported by unemployment insurance taxes on employers.
The UIA said that more than 50 Michigan residents have been charged with unemployment fraud, but Beson said the agency and law enforcement authorities must continue to identify, investigate and prosecute others for fraud.
"The people who committed fraud must be held accountable for their actions," Beson said. "The unemployment agency can't rest now. Its leaders need to work with law enforcement to track down the bad actors and bring them to justice. As much as possible, we need to get back the stolen money."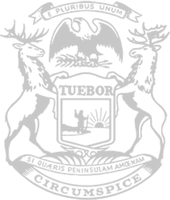 © 2009 - 2023 Michigan House Republicans. All Rights Reserved.
This site is protected by reCAPTCHA and the Google Privacy Policy and Terms of Service apply.