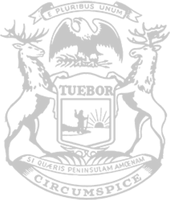 Rep. Berman to Gov. Whitmer: Enough is enough on rigid restaurant regulation
Legislator calls for end to indoor dining ban in letter to governor
State Rep. Ryan Berman, of Commerce Township, has sent a letter to Gov. Gretchen Whitmer calling for an end to a statewide indoor dining ban that has left Michigan's restaurant industry on the brink of destruction.
Whitmer recently announced the ban would extend through Jan. 31 – a crushing blow to the roughly 16,500 eating and drinking establishments and 447,000 people whose livelihoods depend on them.
"People should always be empowered to determine their own course of conduct, as long as they don't knowingly put others in danger," Berman writes in the letter. "My constituents are smart and prudent, and they don't need a heavy-handed administration hovering over their every move. They can see how a particular establishment has responded to the coronavirus and couple that with the data of the specific danger in that particular community. I trust the people to weigh the pros and cons and tailor their behavior accordingly.
"Likewise, I believe each business should be given the opportunity to survive – especially during this pandemic – by adapting to the threat before them."
Whitmer's order initially went into effect Nov. 18. While the governor has repeatedly promised to revise the emergency health order should COVID-19 cases decline, she has not. The Detroit News reported in mid-December – when the governor extended her order for the first time – that statewide COVID cases were declining. Whitmer's administration recently disclosed the seven-day case average is down by almost half in Michigan, while positivity rate has dropped and hospital bed availability has increased.
"Our local job providers are hurting and they are being told that they must remain closed even as we make notable strides fighting this pandemic," Berman said. "Where does it end? Enough is enough. It's time to allow a vital part of our state and local economies to get going again.
"This isn't a letter claiming COVID-19 is over. It's underscoring the fact that people and businesses know the threat this virus presents and how to keep themselves safe as they go about their lives. There should be choice involved with that, instead of just mandates from government."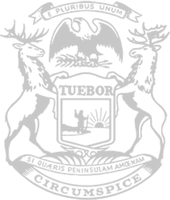 © 2009 - 2021 Michigan House Republicans. All Rights Reserved.
This site is protected by reCAPTCHA and the Google Privacy Policy and Terms of Service apply.