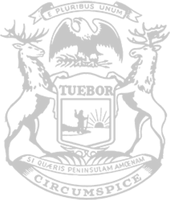 Rep. Berman resolution opposing "reckless" COVID-19 nursing home policy approved by House
A resolution offered by state Rep. Ryan Berman opposing policies which have put the lives of Michigan seniors in danger was approved today with bipartisan support in the Michigan House.
HR 276 focuses on an ill-fated strategy Gov. Gretchen Whitmer has continued to implement in response to COVID-19 – placing patients who have tested positive into long-term care facilities with healthy residents.
Other states with similar policies, such as New York, have since reversed course.
"We've heard data and facts are driving the state's response. The data provided by the state shows over one-third of COVID-19 deaths in Michigan have been linked to nursing homes," said Berman, of Commerce Township, when addressing the resolution today during House session. "Over 300 nursing home residents in Oakland County have died. It's a major problem that's not simply being ignored by the administration, but actively encouraged through senseless policy."
One of the first revelations from the outbreak of COVID-19 across the country was that senior citizens, especially those in nursing homes, were especially vulnerable to the virus. Berman pointed to a March 27 report from the Centers for Disease Control and Prevention following a deadly COVID-19 outbreak a month prior at a nursing home in Washington. The report stated "once COVID-19 is introduced in a long-term care skilled nursing facility, rapid transmission can occur."
"It's mid-June now, and while other states have ended similar policies which recklessly use nursing homes as COVID-19 recovery wards, Michigan continues onward," Berman said. "We had field hospitals paid for with taxpayer money sit relatively empty and also close. They could have housed – and still could be housing – patients in order to keep a vulnerable nursing home population safer. We need a smarter approach than the one currently in place. Our grandmothers and grandfathers, mothers and fathers, friends and loved ones are depending on it with their lives."
Despite insufficient personal protective equipment, training and staff, nursing homes have been tasked with setting up isolated areas within their facilities for patients. Homes without spaces that can be used to isolate and tend to COVID-19 patients are required to send them to regional hubs – a separate nursing home which has been approved by the Michigan Department of Health and Human Services. A June 15 executive order requires the hubs to accept patients.
Berman noted more than half of these regional hubs are located in southeast Michigan, in areas that have been the most impacted by COVID-19. A copy of the adopted resolution will be transmitted to the governor.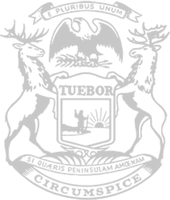 © 2009 - 2021 Michigan House Republicans. All Rights Reserved.
This site is protected by reCAPTCHA and the Google Privacy Policy and Terms of Service apply.