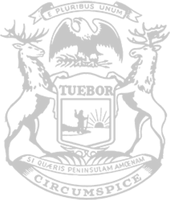 Rep. Berman remains committed to empowering sexual abuse survivors with new legislation
RELEASE
|
February 19, 2021
Reintroduction of bipartisan proposals comes on one-year anniversary of University of Michigan investigating sexual abuse crisis
State Rep. Ryan Berman has reintroduced a plan to create key protections for survivors of sexual abuse committed by former University of Michigan Physician Robert Anderson.
Anderson has been accused of molesting hundreds of young men and several women who saw him for physicals and injury rehabilitation over a time period that spanned decades. Today marks the one-year anniversary of the university hiring outside counsel to investigate Anderson's actions.
Berman, along with state Rep. Karen Whitsett of Detroit, originally unveiled the "Empowering Survivors" plan during the 2019-20 legislative term. The reintroduced legislation allows survivors to pursue damages against Anderson's employer at the time of the abuse – the University of Michigan – as was the case with the Larry Nassar scandal at Michigan State University.
"When we first unveiled this legislation on the steps of the state Capitol, we heard heartbreaking stories of abuse from victims of Dr. Anderson – abuse that occurred under the false assumption that it was legitimate medical treatment," said Berman of Commerce Township. "But it wasn't medical treatment. It was a way to prey on people. I remain fully committed to delivering reforms that allow these survivors to receive justice as they continue to come forward with their stories."
During that original unveiling, Berman was joined by former U-M students and football players Jon Vaughn and Dr. John Lott, as well as former U-M student and wrestler Tad DeLuca. All shared their experiences at the university and the abuse they encountered.
"The University of Michigan failed to be the leader and the best," said DeLuca. "However, the State of Michigan has the chance to be the leaders and the best, and show the country that the State of Michigan refuses to allow medical providers to sexually abuse patients under the guise of medical treatment."
The bipartisan bills offered:
Curtail a school's ability to claim immunity from tort claims when the abuse occurred under the guise of medical care and the school knew of the abuse or should have known – making needed changes to governmental immunity to increase accountability and protect survivors.
Create a new one-year window within the statute of limitations for filing suit by those abused in the past under the guise of medical care, similar to the 90-day window previously allowed by state law for Nassar survivors.  
The plans are contained within House Bills 4306-07. Both bills will soon be formally read into the record.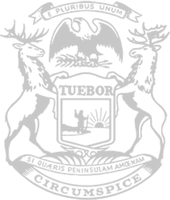 © 2009 - 2021 Michigan House Republicans. All Rights Reserved.
This site is protected by reCAPTCHA and the Google Privacy Policy and Terms of Service apply.