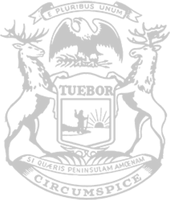 Rep. Berman: Legislative Open Records Act brings needed transparency to state government
State Rep. Ryan Berman, of Commerce Township, recently testified on landmark reforms making state government more transparent to the people it represents.
House Bill 4383, sponsored by Berman, creates the Legislative Open Records Act. It provides the public with the right to request records that they currently cannot access – stating that they are entitled to full and complete information regarding the affairs of government.
The legislation is part of a wider package which includes expanding Michigan's Freedom of Information Act to include the governor and lieutenant governor along with state legislators.
"Michigan is facing its biggest public health concern in 100 years and Gov. Gretchen Whitmer has made several unilateral decisions in response," Berman said. "The public has no way of reviewing these decisions – or how they came to be in place – with how our laws are currently set up. People must be a full part of the democratic process to have trust in the system. We need a uniform standard for government transparency in Michigan, because it's something our state has been sorely lacking."
Michigan is currently one of only two states to exempt its governor from public record requests, and is only one of six states to exclude the Legislature.
"There has never been a more important time to get these needed reforms into law," Berman said. "People contact my office every week and ask me about why certain restrictions are in place due to COVID. They're reading reports on separation payments being made by the administration to state officials that amount to non-disclosure agreements.
"Unknowns create distrust. And we can go a long way toward fixing that with this legislation."
HB 4383 remains under consideration in the House Oversight Committee, where it could be voted on later this week.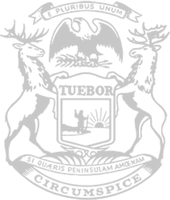 © 2009 - 2021 Michigan House Republicans. All Rights Reserved.
This site is protected by reCAPTCHA and the Google Privacy Policy and Terms of Service apply.