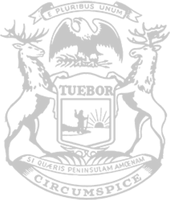 Rep. Berman introduces plan to ensure access to vital health care services
State Rep. Ryan Berman, majority vice chair of the House Committee on Insurance, introduced a plan to ensure health care providers can continue to provide services for catastrophic accident victims.
"I have proudly supported auto insurance reforms to decrease rates for Michigan drivers and target bad actors who overcharge insurance companies," said Berman, of Commerce Township. "By using previous prices to determine current reimbursement, the law lumps in health care providers that previously charged reasonable prices with providers that overcharged. This change benefits the very individuals and institutions it was meant to correct — those who sought to reap windfalls from ratepayers — and may even wipe out responsible providers. My plan will eliminate this inequity and ensure continued access to services for accident victims."
Bodily injuries resulting from a motor vehicle accident are covered by personal injury protection insurance through an auto insurance policy. Current law sets a maximum reimbursement for health care providers for treatment or rehabilitation using Medicare reimbursement rates as a base calculation. For example, the standard maximum rate until July 2022 is 200% of the amount payable under Medicare for the same service, with other rates under certain circumstances.
For services without an amount payable set by Medicare, the law sets the maximum reimbursement as a fraction of the price the provider charged for the service in 2019. For example, the standard maximum rate until July 2022 is 55% of the provider's 2019 price.
Berman's House Bill 4992 would make the maximum rate for services without a Medicare amount payable more equitable by creating an annual market survey of services to determine the amounts charged by providers for treatment and rehabilitation. A provider could not charge more than the average price of the three most recent market surveys for the area within 50 miles of the provider's location. A provider would still not be permitted to charge more than its Jan. 1, 2019, price for a service listed on the provider's charge description master.
HB 4992 was referred to the Committee on Insurance.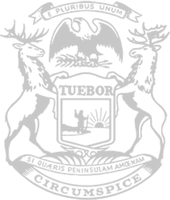 © 2009 - 2022 Michigan House Republicans. All Rights Reserved.
This site is protected by reCAPTCHA and the Google Privacy Policy and Terms of Service apply.