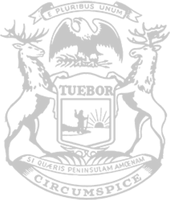 Rep. Bellino: UIA failed to ensure routine background checks on staff, exposed agency to additional fraud
An audit released today by the state Office of the Auditor General (OAG) found the state's Unemployment Insurance Agency (UIA) seriously mishandled staffing during the COVID-19 pandemic, Rep. Joe Bellino announced.
"Under Governor Whitmer's administration, this department has continuously fallen short in its ability to help Michiganders throughout the COVID-19 pandemic in a number of ways," said Bellino, of Monroe.
The UIA's process for hiring staff was deemed insufficient by the audit. The audit found the agency failed to ensure it would be able to hold staffing agencies accountable for fraud committed by its workers. Also found was the department's inability to confiscate staff's access to unemployment claims after their departure from the agency.
Preemployment background checks were ignored for over 5,500 staffing agency and Michigan Works! Agency employees. This led to the hiring of many workers with misdemeanor and felony convictions, such as embezzlement.
"The lack of direction this department has received is more evident than ever – and it starts from the top down," Bellino said. "The UIA increased their work force by about 4,000 from March 2020 to June 20211, spending $171.1 million in the process. If they had done their due diligence when hiring these employees, perhaps we could have avoided the rampant fraud that came to fruition."
The audit also found 63 (45.3%) of 139 departed workers continued to have access to the State of Michigan network and Michigan Integrated Data Automated System (MiDAS) to view and make unauthorized changes to claims for an average of 32.6 days after their departure.
####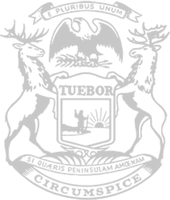 © 2009 - 2023 Michigan House Republicans. All Rights Reserved.
This site is protected by reCAPTCHA and the Google Privacy Policy and Terms of Service apply.