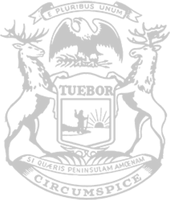 Rep. Bellino supports education plan investing more in students despite tight budget year
RELEASE
|
September 23, 2020
State Rep. Joe Bellino, of Monroe, today joined his colleagues in approving a bipartisan plan for the state's Fiscal Year 2021 K-12 budget – one that won't raise taxes or grow state government.
 "I'm proud to support a plan that ensures Wayne and Monroe county students are a top priority," Bellino said. "Even though we've had a tight budget to work with this  year because of COVID-19, there will be no cuts whatsoever to the education budget. Every program will be protected, and school districts will receive a $65 bump in per-pupil funding across the board. This is absolutely a positive outcome and one we can all be proud of."
 Bellino said it was just a few months ago the Legislature feared that major cuts would have to occur in the state's education budget. However, Republican leaders fought to ensure funding was maintained the same as last year.
 Under the plan, the state will dedicate about $15.5 billion to K-12 schools in the new budget year – exceeding the $15.3 billion originally established for the current fiscal year. Michigan's minimum per-pupil foundation allowance will also remain steady at a record-high $8,111, with an additional one-time bonus investment expected to equal about $65 per student, an overall boost of about $95 million.
Highlights of the plan include:
A continued commitment to literacy programs, because learning to read at an early age is a building block for future success.
Making student mental health a priority given the many challenges and changes they have endured over the past year. The plan invests in school-based health centers and programs at the ISD level.
Funding for districts to identify kids who need additional help and parents who need help finding childcare.
Resources for students engaged in virtual learning.
Other key measures Bellino helped fight for include:
Public health: The plan provides $20 million for personal protective equipment in skilled nursing facilities to continue the fight against COVID-19. Also, $2.5 million will go toward supporting our frontline workers who have been heroes during this pandemic.
Natural Resources: The plan will ensure Michigan's forest management is continued to be prioritized, including a $1.4 million investment to purchase and improve equipment used to fight wildfires.
Roads and infrastructure: The upcoming fiscal year will maintain our current level of investment, again exceeding $5 billion, to help ensure better roads moving forward.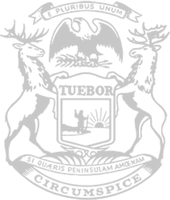 © 2009 - 2020 Michigan House Republicans. All Rights Reserved.
This site is protected by reCAPTCHA and the Google Privacy Policy and Terms of Service apply.