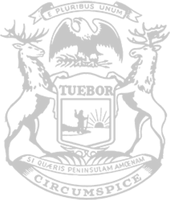 Rep. Bellino says governor's data-backed reopening plan long overdue, suggests people recovered from COVID count toward vaccination numbers
State Rep. Joe Bellino, of Monroe, today questioned the governor for taking more than 12 months to determine a data-based reopening plan for the state of Michigan, but welcomed many of the science-backed changes. Bellino said Michiganders are ready to resume normal life and noted how important many of the updated metrics will be for that process. 
"The Legislature has been hard at work over the last year, trying to work with the governor to open the state by following science and data," said Rep. Bellino. "Although this type of plan is long overdue, I am glad to see formal action finally being implemented to get us past the governor's restrictive measures. These new benchmarks will allow us to support our favorite small businesses, visit elderly family members, and get kids back into classrooms once again."
Bellino also encouraged the governor to include those who have recovered from COVID-19 in the vaccination tier. The National Institute of Health (NIH) reports that the immune systems of more than 95% of people who recovered from COVID-19 had durable memories of the virus. Vaccines replicate similar levels of immunity. 
"This new tiered system is a great first step toward a return to normalcy, but it is still lacking in certain areas," said Rep. Bellino. "It has been proven that people who have recovered from COVID-19 have antibodies protecting them from contracting the virus a second time. In those instances, it is easy to understand why someone might not feel the need to also get vaccinated. The reopening plan doesn't account for that type of immunity, instead it penalizes those individuals, and I urge Governor Whitmer to rethink this strategy."
The reopening plan announced on Thursday will use four vaccination-based milestones, relying on data for residents 16 years or older who have received their first dose. Recent data states more than 48.8% of Michigan residents over the age of 16 have received a first dose of the COVID vaccine.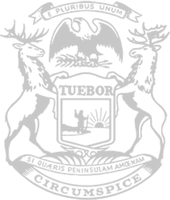 © 2009 - 2022 Michigan House Republicans. All Rights Reserved.
This site is protected by reCAPTCHA and the Google Privacy Policy and Terms of Service apply.