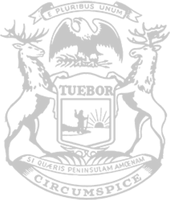 Rep. Bellino: Our nursing home residents must be better protected from coronavirus exposure
Lawmaker supports plan to alter governor's devastating nursing home policy 
State Rep. Joe Bellino, of Monroe, today joined his colleagues in supporting a plan to fix the governor's fatal error that undoubtably contributed to more than 1,947 coronavirus related deaths to Michigan nursing home residents.

The mandate to put COVID-19 patients into long-term care facilities alongside uninfected residents was decided by the governor alone, without any legislative input.

"I don't think I'm alone in saying I'm confused by Gov. Whitmer's hypocrisy when it comes to how she's handled this crisis, especially her disturbing nursing home policy," Bellino said. "She claims to want to slow the spread of the virus in order to protect Michigan residents, yet finds no fault whatsoever in placing COVID-19 patients into nursing homes – where my own mom and some of our other most vulnerable residents live. Her poor policy lacks common-sense. It needs to end now."

The legislative plan requires the state's Health and Human Services Department (DHHS), along with the state department for Licensing and Regulatory Affairs, to complete an evaluation and report of the current policies regarding COVID-19 patients and nursing homes by Aug. 15.

Additionally, the legislation requires DHHS to develop and implement a new plan by September 1 creating at least one dedicated regional facility within each of the state's eight health regions for use as COVID-19 patient facilities.

Finally, Senate Bill 956, unlike the governor's plan, protects nursing home residents by prohibiting the placement of individuals with COVID-19 in any long-term care facility unless it has a separate dedicated building where affected patients can be properly quarantined and cared for.

"I'm proud to stand and advocate for nursing home residents in Wayne and Monroe counties and throughout all of Michigan," Bellino said. "We cannot stay idle and allow some of our most vulnerable residents to continuously be put at greater risk – this policy must be changed, and it must be changed now. These are our parents, our grandparents, our friends and neighbors who need us to use our voices to demand change. Let's not let them down."

The legislation now moves to the Senate for further consideration.
###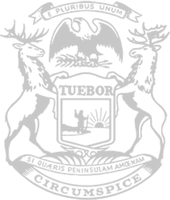 © 2009 - 2020 Michigan House Republicans. All Rights Reserved.
This site is protected by reCAPTCHA and the Google Privacy Policy and Terms of Service apply.