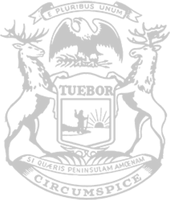 Rep. Bellino: Michigan health care workers deserve protection from COVID-19 lawsuits
State Rep. Joe Bellino today said health care workers on the front lines of the COVID-19 pandemic in Michigan deserve the legal protections provided in a plan recently approved by the Legislature.

Bellino, of Monroe, said health care professionals have been forced to make incredibly difficult decisions while caring for patients under strained circumstances due to the coronavirus. The Legislature's plan protects them from unwarranted COVID-19 lawsuits, ensuring they can focus their time and energy on providing the best care possible to patients.

"Michigan's health care workers have put their own wellbeing on the line to provide critical care throughout this health crisis," Bellino said. "They've been forced to make incredibly difficult decisions under strained circumstances with limited resources in an effort to save lives."

Bellino noted the proposal approved by the House closely reflects the medical liability protections the governor previously included in her executive order, which she rescinded last month. If enacted, Senate Bill 899 will ensure health care workers are protected until the pandemic is over. It also covers workers for actions they took at the beginning of the crisis before the governor first issued the order offering the liability protection.

Senate Bill 899 does not provide blanket immunity. Cases of willful misconduct, gross negligence or intentional infliction of harm would still be actionable for litigation.

"I've got the backs of our health care heroes, and I hope our governor does too," Bellino said. "I think we can all agree: We want our medical professionals focusing on how best to care for their patients, rather than worrying about the possibility of a lawsuit."
###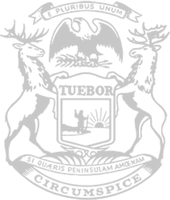 © 2009 - 2020 Michigan House Republicans. All Rights Reserved.
This site is protected by reCAPTCHA and the Google Privacy Policy and Terms of Service apply.