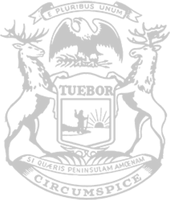 Rep. Bellino: Legislature and governor work together in approving Return to Learn plan
RELEASE
|
September 30, 2020
Since Michigan students were sent home at the start of the coronavirus pandemic in March, the question arose: What would fall look like for our schools? What would students and teachers face in a new academic year? It was a question in Michigan and all across the country.
 As summer drew on, lawmakers at the state Capitol spent endless hours discussing and debating what the best course of action would be for our schools – for our students, teachers, bus drivers, parents and others – and we finally reached an agreement in late August that focused on beginning the 2020-2021 school year as safely and efficiently as possible. We agreed our students are entitled to their education and must not fall behind, while also making health and safety our top priorities.
Our plan allowed school districts throughout the state to determine the best course of action for returning their students to school, whether that means online, in person, or hybrid instruction, based on conversations and information from their local health departments.
Democratic and Republican lawmakers agreed this was the best option for our families in that it allows school districts to work closely with health professionals to decide what the best options are for their unique situations.
I'm proud to have been part of this process, and I've heard from many residents in Monroe and Wayne counties saying they are pleased school has resumed.
There's no question about it – this school year looks different than it has in the past. I want to take a moment to say thank you to all the residents in Monroe and Wayne counties for your flexibility, endurance, and patience throughout this pandemic.
If COVID-19 has done one thing, it has shown how our community steps up in times of trouble to have each other's backs. I am proud to serve each and every one of you.
I also want to share with you that the Michigan Legislature just approved its budget plan for the state's 2021 fiscal year, which will see no cuts to the education budget whatsoever. Despite the many financial challenges presented by COVID-19, my colleagues and I fought to ensure every program will be protected, and school districts will receive a one-time $65 bump per student across the board in addition to the regular per-student foundation allowance.  The bipartisan plan has now advanced to Gov. Gretchen Whitmer for her expected signage.
As always, I welcome your feedback and encourage you to reach out to my office anytime by phone at 517-373-1530 or by email at [email protected].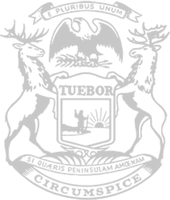 © 2009 - 2020 Michigan House Republicans. All Rights Reserved.
This site is protected by reCAPTCHA and the Google Privacy Policy and Terms of Service apply.