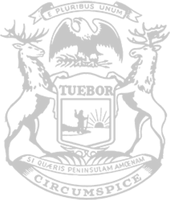 Rep. Bellino issues statement on the State of the State
In response to the governor's annual State of the State, Rep. Joe Bellino (R-Monroe) issued the following statement:
"I am encouraged to hear the governor express support on repealing the pension tax. I proposed my plan to do so a full year ago, and have worked on this issue since joining the Legislature in 2017. Michigan retirees who were promised tax-free public pensions were being penalized by their state government, which should never be the case. Now, we can rightfully encourage our senior citizens to spend their retirement here in Michigan.
"Last month, it was announced that Michigan drivers will receive a $400 refund per insured vehicle thanks to auto-insurance reforms my colleagues and I helped approve.
"Like the governor, I also remain eternally grateful for our first responders during and throughout the pandemic.
"I am, however, greatly distressed by the administration's failure to disclose the number of covid deaths in nursing homes by 42 percent. Nobody seems to know why the choice was made to catalog the deaths that way, but it demonstrates a lack of transparency, which has been prevalent throughout the governor's term. 
"It's clear the Legislature has been doing its job, and a good job at that. I hope the governor continues to use us as allies, and not foe."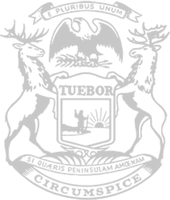 © 2009 - 2022 Michigan House Republicans. All Rights Reserved.
This site is protected by reCAPTCHA and the Google Privacy Policy and Terms of Service apply.