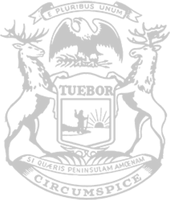 Rep. Bellino: Governor vetoes widely supported election reforms
State Rep. Joe Bellino today expressed disappointment in Gov. Gretchen Whitmer after she vetoed efforts to improve the operation of elections in Michigan.
Bellino, of Monroe, said the proposals would have made common-sense changes. He noted each of the four bills had broad, bipartisan support when they were approved by the House.
"These changes were not political or controversial, as the governor would like you to believe," Bellino said. "Training election challengers, expanding polling locations and making sure our election equipment is not connected to the internet are open are all common-sense ideas that have broad public support. They strengthen our election security and help clerks run smoother elections without limiting anyone's access to vote. It's disappointing that the governor has chosen to play politics with legislation that would help restore trust in our election system at a time so many people have lost faith in the process."
The four bills Gov. Whitmer vetoed Sunday night would have:
Prohibited third parties and other non-accredited election officials from accessing the state's qualified voter file (House Bill 4837).
Expanded the types of buildings that can be used as polling locations (House Bill 4492).
Prohibited voting machines and electronic pollbooks from being connected to the internet from the time polls open until votes from the precinct are tabulated (House Bill 4838).
Required uniform training for poll challengers (House Bill 4528).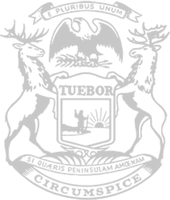 © 2009 - 2023 Michigan House Republicans. All Rights Reserved.
This site is protected by reCAPTCHA and the Google Privacy Policy and Terms of Service apply.