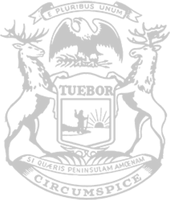 Rep. Bellino fights to give Michigan farmers right to repair own equipment
State Rep. Joe Bellino is spearheading a plan in the Michigan House to give local farmers the right to repair their own equipment and tractors.
Bellino, of Monroe, said Michigan farmers are often prevented from repairing their own agricultural equipment, or taking it to a locally owned repair shop, because large manufacturers void warranties for work not performed by their own dealers. It's also nearly impossible to access diagnostic software or repair manuals without going directly to the dealer.
"These days, if a tractor breaks down a farmer can't even troubleshoot it on their own," Bellino said. "They're at the mercy of the manufacturers, who can charge whatever they want to diagnose and fix even a basic problem. It's just not right."
Bellino introduced House Bill 5563 to give farmers and independent service technicians access to the same diagnostics, information and parts that are available to agricultural equipment dealers.
The plan would:
Make critical service information publicly available. Owners and independent technicians would have access to manuals, schematics and circuit diagrams, as well as machine code and firmware patches and fixes. Unlocking, adapting, and modifying any part of the machine, including software, would not be considered illegal.
Make parts and tools affordable. It would require manufacturers to make service parts and tools – including troubleshooting and diagnostic tools, codes and software – available to equipment owners and third parties at non-discriminatory pricing. It would also encourage patent licenses to produce repair parts and tools available under fair licensing terms.
Protect consumers by ensuring clearer contracts. All contracts would be required to clearly identify which elements of a machine are not included in the sale. Companies would not be allowed to create end user license agreements that modify or limit support options in the future.
            "Timing is everything when it comes to farming. You can lose an entire crop if your combine breaks when you're racing against the weather to harvest and the dealer can't get you in until next week," Bellino said. "I'm standing up for our local farming families and making sure they have the tools they need to fix their own equipment quickly and affordably."
House Bill 5563 has been referred to the House Committee on Regulatory Reform for consideration.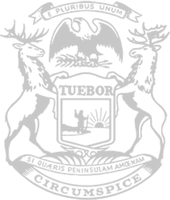 © 2009 - 2022 Michigan House Republicans. All Rights Reserved.
This site is protected by reCAPTCHA and the Google Privacy Policy and Terms of Service apply.