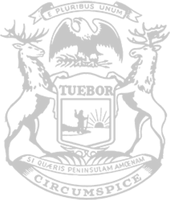 Rep. Bellino calls out governor's hypocrisy of weekend restaurant violations, urges refunds of fines imposed on businesses
State Rep. Joe Bellino yesterday sent a letter to Gov. Gretchen Whitmer condemning her hypocritical behavior last weekend. The governor was pictured at an East Lansing basement restaurant violating state health department COVID-19 orders.
"The governor's night out on the town in East Lansing is just the latest in a string of direct violations of her own pandemic orders," said Rep. Bellino. "The governor not only highlighted her own hypocritical behavior, but she put the business and its owners in an uncomfortable position. Many businesses have been affected by ever-changing pandemic orders, and the governor's night out with twelve of her friends is a slap in the face to those who have tried their best to comply with lockdown orders, but who have been punished anyway. This is unacceptable behavior from the person supposedly in charge of leading us through this pandemic."
On May 15, the Michigan Department of Health and Human Services (MDHHS) mandated that no more than six people can be seated together at a restaurant, noting groups of customers must remain six feet apart. The governor admitted to dining at a restaurant with 12 other people over the weekend, gathered around tables that had been pushed together, in direct violation of the state order.
Rep. Bellino's letter to the governor echoes one written by his colleague, Rep. Steve Johnson, asking for businesses to be refunded for any fees and fines levied against them for non-compliance of emergency orders and to halt all ongoing departmental litigation involving the same.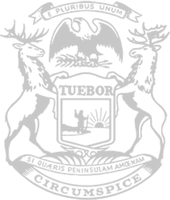 © 2009 - 2021 Michigan House Republicans. All Rights Reserved.
This site is protected by reCAPTCHA and the Google Privacy Policy and Terms of Service apply.