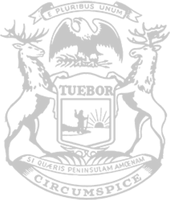 Rep. Bellino authors new law to allow agricultural commodity groups to meet virtually
State Rep. Joe Bellino, of Monroe, today thanked the governor for signing into law a plan he sponsored to allow agricultural commodity groups to conduct meetings virtually while giving the public easier access to the proceedings.
House Bill 4603 amends the Open Meetings Act to give members of ag groups the permanent option of holding meetings using electronic means and improving transparency by giving the public access to view the meetings.
"Three-hundred and sixty-five days a year, but especially during harvest season, it takes true grit and determination to maintain a farm operation, not to mention having to deal with the unpredictability of natural elements like weather," said Rep. Bellino. "Asking ag groups to halt important farm work in order to conduct meetings in Lansing or other far-away cities, when there is a much easier and simpler solution in virtual meetings, is inefficient. I have heard firsthand how challenging it can be for some members to attend meetings when their list of farm chores and responsibilities is a lengthy one. COVID-19 has demonstrated that virtual meetings are not just possible, they can actually be more beneficial to everyone involved. Technology makes much of our lives easier, and we should be utilizing it to the fullest extent."
The various boards, committees, and commissions were created through farmer-initiated processes with the goals of improving the economic position and competitiveness of their industry by supporting research, education, and promotion of the program. Their purposes for meeting include periodically extending the checkoff or assessment of their commodity with the revenues used for the stated purposes. Members are interested citizens appointed by the governor and confirmed by the Senate. They are not public officials.
"Not only is this a win for the members who are needed daily on their farms, but it's a win for the public, who gain easier – and more transparent – access to these discussions. The public's attendance is generally low at in-person meetings, and this is one simple way to increase access for those who are curious to know more. I am grateful to Governor Whitmer for recognizing the benefits of my legislation and for agreeing with the majority of my colleagues in the Legislature that this bill should be signed into law."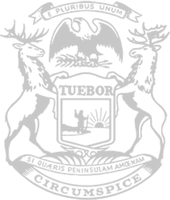 © 2009 - 2021 Michigan House Republicans. All Rights Reserved.
This site is protected by reCAPTCHA and the Google Privacy Policy and Terms of Service apply.