Rep. BeGole votes to protect worker freedom, taxpayer dollars
State Rep. Brian BeGole this week voted to protect the rights of Michigan workers by standing against the repeal of the state's right-to-work law. BeGole also voted against reenacting an anti-competitive prevailing wage requirement that hikes cost for taxpayers and shortchanges them on local projects.
Current law prohibits labor contracts that require union dues or fees. A substitute to the repeal plan on the House floor proposed by Republicans and supported by BeGole would have allowed workers to bargain individually – preserving the ability to choose a path that bests suits their own interests. This substitute, however, was not adopted by Democrat majority.
"This repeal effort is not respectful of worker choice," BeGole said. "Moving to restrict choice will drive workers from our state as they seek these sorts of opportunities elsewhere, and it will make Michigan less appealing for job providers."
BeGole also voted against taking Michigan backwards through an expensive, anti-competition prevailing wage requirement, noting that it adds to taxpayer costs.
"This plan means communities will have to direct more taxpayer dollars for projects using state funds," BeGole said. "There isn't an endless supply of taxpayer dollars available to municipalities, so that means money gets pulled away from roads, schools, local law enforcement and other things residents and communities rely on every day. This is a bad deal for taxpayers and our communities."
The right-to-work repeal legislation is contained within House Bills 4004-05 and the prevailing wage requirement is contained within HB 4007. The plans advanced to the Senate for consideration.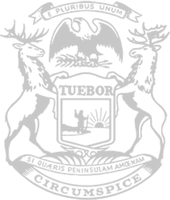 © 2009 - 2023 Michigan House Republicans. All Rights Reserved.
This site is protected by reCAPTCHA and the Google Privacy Policy and Terms of Service apply.