Rep. BeGole votes against corporate welfare plan
State Rep. Brian BeGole this week voted against a plan that doesn't prioritize a return on taxpayer investment, limits needed oversight and transparency, and raises serious questions about foreign involvement in Michigan business.
House Bill 4016 offers additional corporate incentives for a planned project in Marshall, bringing the public's price tag for the new battery plant to a massive $1.8 billion. The spending equates to an astronomical cost of nearly $700,000 per estimated job created. The project also relies on collaboration with a Chinese supplier, despite tensions between the United States and China that featured the latter flying a suspected spy balloon over sensitive U.S. military sites in February.
"This is a bad deal for taxpayers across our area and the state," said BeGole, of Antrim Township. "It concerns me that a company with ties to the Chinese Communist Party is part of this project given recent events. I have heard this supplier is the only one that can accommodate a project like this which makes me wonder – why is that? We should be investing in U.S. resources and technology and building out our domestic capabilities instead of bringing it in from other places where sensitive information could be at risk."
Amendments to the proposal that would have provided needed transparency for the spending measure were not adopted by the Democrat majority in the House. One amendment would have required a regular report presented by the Michigan Economic Development Corporation to both the House and Senate Appropriations committees. These reports would have included information and benchmarks for jobs created and their pay rates, no-bid contracts, involvement from foreign nations within this project, and other pertinent information to maximize return on investment.
"As written, this bill asks taxpayers to write a big check for this project without any accountability," BeGole said. "My vote sends a clear message that this is not how Michigan should be going about things. Taxpayer money afforded to state government must be held to a higher standard. That wasn't done here."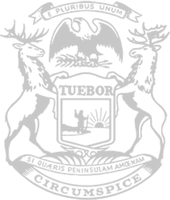 © 2009 - 2023 Michigan House Republicans. All Rights Reserved.
This site is protected by reCAPTCHA and the Google Privacy Policy and Terms of Service apply.